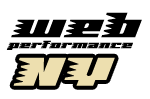 Our December session is coming up and the air is full of excitement! Everyone is waiting for presents and some of them were delivered to us directly (see below)!
On December 13th, Marcus Westin (@marcuswestin) from Meebo is going to talk about learnings from speeding up Meebo bar.
 RSVP http://www.meetup.com/Web-Performance-NY/calendar/14978519/
Add it to your calendar: Outlook, iCal, Google Calendar
Description:
If the Meebo Bar is slow, hundreds of unforgiving partner websites and hundred of millions of users are affected. However, time spent on optimization is time away from feature development, and if we fall short on feature parity we lose market share to our competitors. As a result, it is crucial that we make good decisions about what and when to optimize. "Building Fast Webapps, Fast" tells stories of good and bad decisions we have made when faced with performance challenges for the Meebo Bar. Interlaced with high level optimization guiding principles, it is intended to be a fast-paced and fun story of how to take ownership of your web product's performance.
Marcus has been working with Meebo since 2008. He's all about the web and enjoys his javascript in the raw, sans library. Before Marcus came to Meebo he spent his spare time learning the ins and outs of frontend technology while studying for a BS in computer science at the University of Chicago. Catch him on a good day and he won't stop talking about the open web.
This is going to be a great session! Meebo bar is a perfect example of a 3-rd party application on your site that is done good and doesn't slow you.
If you develop widgets or other 3rd-party tools that integrate using JavaScript, come learn how to avoid SLO-JS and not hurt others!
Our sponsors, books and holidays!
Now, what kind of the holiday is without presents?! Our sponsor, Catchpoint decided to help Santa this year! We'll have the competition (hope you liked one last time!) with a great prise:
Amazon Kindle and a few performance eBooks to get you started!
We'll also have a few (e)books from Catchpoint and O'Reilly to give away so get ready to answer performance questions!
Agenda:
6:30 – Arrive to Meetup HQ, meet other members
6:45 – Event starts, Introduction (Sergey Chernyshev)
7:00 – Building Fast Webapps, Fast (Marcus Westin)
8:15 – Q&A
8:30 – Santa time! (books and other prises)
8:45 – Open Discussion, Networking
Meetup.com is hosting us again. And they still have food and some drinks in their magic fridge!
Location:
Meetup HQ
632 Broadway
3rd floor
New York, NY 10012
Directions on Google Maps: http://bit.ly/az3d2y
Entrance StreetView: http://bit.ly/b19uw6
See you all there on Monday, December 13th at 6:30PM.