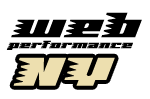 March speaker session on New York Web Performance Meetup is coming up in two weeks, on March 17th at 6:30PM @ Meetup HQ.
Guy Podjarny will talk about the state of mobile web performance, based on the data gathered using blaze.io mobile testing tool.
Guy Podjarny, CTO at Blaze

Guy spent the last decade prior to Blaze as a Software Architect and Web Application Security expert, driving the IBM Rational AppScan product line from inception to being the leading Web Application Security assessment tool. Guy has filed over 15 patents, presented at numerous conferences, and has published several professional papers.
Agenda:
6:30 – Arrive to Meetup HQ, meet other members
6:45 – Event starts
7:00 – State of mobile web performance (Guy Podjarny)
8:00 – Q&A
8:15 – Book giveaway
8:30 – Open Discussion, Networking
Meetup.com is hosting us again. And they still have food and beer!
Location:
Meetup HQ
632 Broadway
3rd floor
New York, NY 10012
Directions on Google Maps: http://bit.ly/f8jfwE
Entrance on StreetView: http://bit.ly/i0L2CH
Sponsors:
Catchpoint is sponsoring us by providing 10% discount to our members and also books for our books section.
O'Reilly also provides discount to members for the books and sent some books to give away as well.
ReSell.biz is the complete domain name reseller and hosting reseller solution.